Posted By thestatedtruth.com on August 12, 2020
Rather important happenings if you are an investor. We would pay attention class, it will matter at some point.
ETFs used to be touted as a great way to gain exposure to the stock market. But now, thanks to fee-hungry issuers, the tail is wagging the dog and ETFs are the stock market. 
"The number of public companies in the U.S. has been on a steady decline since peaking in the late 1990s. In 1996 there were 7,322 domestic companies listed on U.S. stock exchanges. In 2017 there were only 3,671. Easy access to venture, growth and private-equity capital means that companies no longer need to pursue an initial public offering to fund growth or access liquidity," the WSJ wrote about 3 years ago.
Yesterday on CNBC, it was reported that there are now less than 3,000 public listings. But there's now more than 7,000 ETFs globally.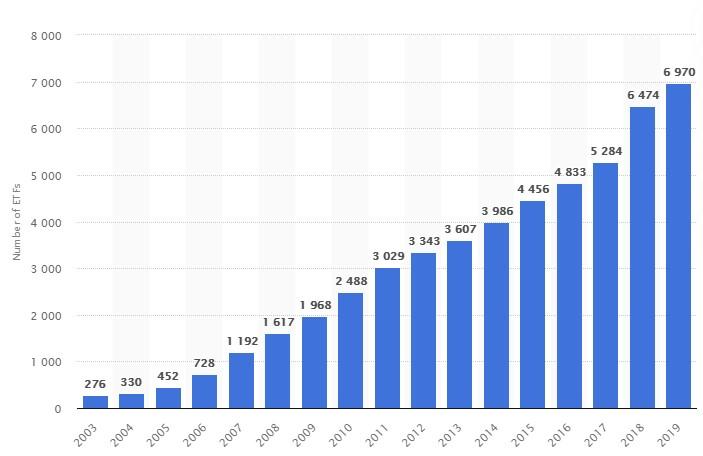 …
Late last year it was noted that passive funds had surpassed active funds thanks to the Fed basically making active investing obsolete. Retail has followed this lead, which has spurred the demand for ETFs that have allowed them to continue to grow.
Recall, back in September of 2019, Michael Burry had claimed that "Passive investments such as index funds and exchange-traded funds are inflating stock and bond prices in a similar way that collateralized debt obligations did for subprime mortgages more than 10 years ago."
He may have a point!
Sources: ZeroHedge.com, BofA Merrill Lynch,Satista